Where to order
Temple Sounds'
CDs
wholesale
...
Music Design ~ USA ~

4650 N Port Washington Road,

Milwaukee, WI 53212-1062 

1-800-862-7232

Please note! Recently someone unaffiliated with Temple Sounds has put out a CD of the same title,

so when placing your order be sure to give the exact information:

CD Title: Mystic Bowls By: TEMPLE SOUNDS ~ thank you!

Earth Echoes ~ USA ~

285 Central Street, Suite 220

Leominster, MA 01453

Phone: 1-800-547-6984 Fax: 1-978-534-1345


If you sell OUR CDs List Your Store in our "
Store Near You
" Directory!

The Orchard ~ USA ~

The Orchard 133 5th Avenue, 7th Floor

New York, NY 10003

PH: 212-529-9109

FAX: 212-253-7614

The Orchard ~ UK ~

The Orchard

Macmillan House

96 Kensington High Street

London W8 4SG

PH: +44-207-082-0819

PLEASE SEND YOUR INFORMATION TO:

Knight People Books & Gifts

228 William Street

Middletown, CT 06457

USA

Phone: 860-347-3220

Contact: Emile de Leon

*Distribution companies, may also contact us here if you wish to offer your customers our CDs ~ Thank you!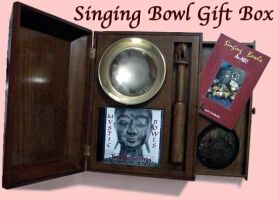 NEWSFLASH! Bootlegged copies of MYSTIC BOWLS appearing in Connecticut, Tibetan import's shop! These illegal, substandard copies are being shipped in from Nepal. Images and details on how to spot these fakes coming soon!

TO OPEN A WHOLESALE ACCOUNT WITH US YOU NEED TO SEND IN THE FOLLOWING:

State Tax ID # required to open a wholesale account.

Please send check with business name/address or call with credit card # with your business name for primary order.

Once your information is verified  we will send you a password to access our wholesale section.

We have no minimums.